About Us
Meet the Pre-Graduate & Pre-Professional (PGPP) Advising staff!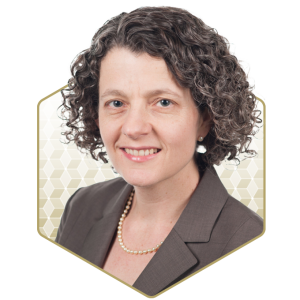 Shannon Dobranski , Ph.D.
Shannon Dobranski has been an educator at Georgia Tech since 1996.  She is currently the Director of Pre-Graduate and Pre-Professional Advising, overseeing a team committed to students and alumni seeking careers in education, law, or health, or pursuing graduate admission or prestigious fellowships.
Shannon earned her Ph.D. in English literature at the University of Texas (hook-em!) in her hometown of Austin.  Her field of study was Shakespeare, and her dissertation focused on absent fathers in Shakespeare's middle comedies.  As a faculty member at Georgia Tech, her teaching and research focused on Shakespeare, Shakespearean adaptations, adaptation studies more generally, and short fiction.
After serving as a Brittain Fellow in Georgia Tech's School of Literature, Media, and Communication, Shannon took on the role of undergraduate coordinator for that school and was subsequently promoted to associate director of undergraduate studies.  In that role, she oversaw the day-to-day management of two degree programs: Science, Technology, and Culture and Computational Media.  She also coordinated several study abroad opportunities, including exchange programs with universities in Sweden and Denmark as well as a faculty-led program in Italy.
Since 2013, Shannon has worked in Georgia Tech's Office of Undergraduate Education, where she served as the Director of the Center for Academic Success and the Director of Pre-Graduate and Pre-Professional Advising in the Career Center.  She believes that advising is relationship and that effective advising is critical for student success in higher education.  Shannon is a member of several professional organizations, including NACADA, PLANC, NAFA, and NAAHP.
At home, Shannon enjoys books, television, and movies, which she shares with her brilliant husband, Stephen, and amazing daughter, Audrey.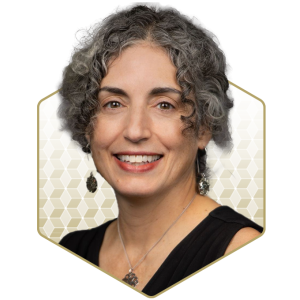 Susan Belmonte, M.Ed. (she/her)
Assistant Director, Pre-Graduate Advising; Advisor, Pre-Teaching 
Susan Belmonte has degrees in Latin, Ancient Greek, and Special Education, and currently pursuing a doctorate in Higher Education Administration. She came to Tech in 2012 as the Pre-Teaching Advisor and has since then also established a pre-law advisement program. She has been a Fulbright Scholar twice, has traveled extensively, and continuously seeks out ways to improve professionally and personally. Susan believes advising is a form of teaching and learning and thoroughly enjoys working with the multi-talented students and alumni of Georgia Tech.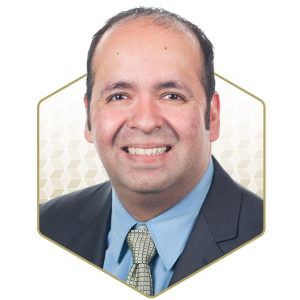 Francisco Castelan
Assistant Director, Pre-Health Advising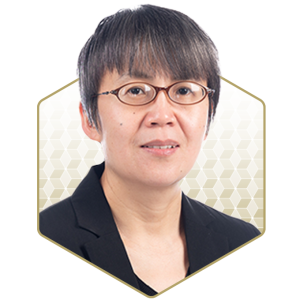 Yan Liang, Ph.D.
Pre-Health Outreach & Engagement Specialist
Yan Liang earned her PhD in chemistry from Emory University, and to extend her career training, she also completed an MPH program in health management from Augusta University and an MS program in learning technology and instructional design from Georgia State University. 
Trained in basic science, Yan has conducted her research in biomedicine and public health. Moreover, she has rich experience in science teaching and learning and has taught at Georgia State University Perimeter College, Georgia Gwinnett College, and Emory University. Yan believes advising/mentoring is a critical component in learning, and in her past roles, she helped develop STEM advising and mentoring programs to promote trainees' engagement and success. 
Yan has a strong interest in learning effectiveness and quality improvement practice, and she blogs related topics at https://effectivenessworklist.blogspot.com/. In her spare time, she enjoys nature and loves gardening and cooking.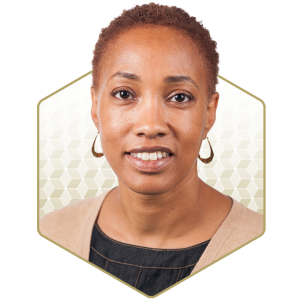 Monique Morris
PGPP Advising Coordinator, Senior
Monique Morris joined Georgia Tech in 2006 and has more than 10 years of experience in career services. She manages letter of evaluations for pre-health students in the Center for Career Discovery and Development Pre-Health advisement office and is the Program Coordinator on the Pre-Graduate and Pre-Professional team. Prior to this role, Monique was with the Career Services Employer relations unit.
 
Monique is currently taking additional academic courses at Georgia State and enjoys pursuing some of her newfound endeavors such as swimming and photography.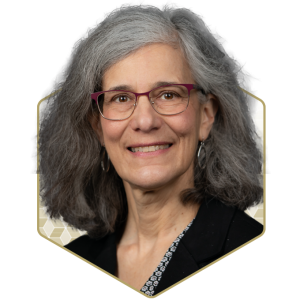 Karen Mura, Ph.D.
Prestigious Fellowship Advisor
Karen Mura is the Prestigious Fellowships Advisor in the Office of Undergraduate Education. Karen earned her PhD in English Literature at the University of Wisconsin, Madison. Before arriving at Georgia Tech, she was an Associate Professor of English and the Faculty Fellowship Advisor at Susquehanna University in Selinsgrove, Pennsylvania.
Karen is committed to an advising model that is based on a teaching/mentoring relationship with students. She is excited to transition into full-time fellowship advising, where she can utilize her classroom experiences and training as she guides students through the application revision process.